Learning Foreclosure process by visiting B.C. Supreme Court in Vancouver
Vancouver September 21st, 2009
Navtaj Chandhoke recently completed a very special 3-day Foreclosure Apprenticeship in Vancouver regarding Foreclosures in BC Canada. Part of this unique Foreclosures in BC Canada Apprenticeship was visiting the B.C. Supreme Court, where all Apprentices received first-hand experience on how the B.C. foreclosure system works. Each Foreclosures in BC Canada Apprentice took part in 2 days of in-class intensive education. This includes becoming familiar with the Mortgage Act, the Foreclosure Act, and property law, as well as many practical rescue remedies that enable each Foreclosures in BC Canada Apprentice to help people and make money.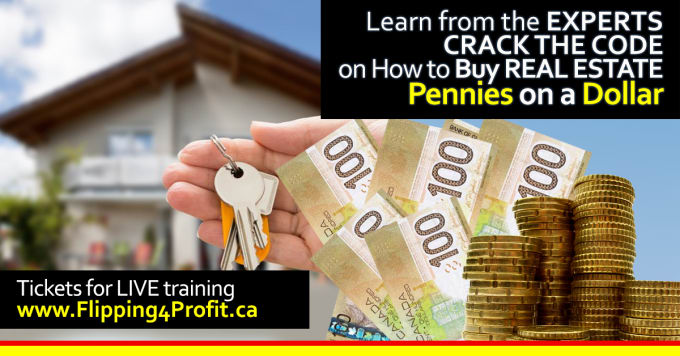 Foreclosures in BC Canada
Each Foreclosures in BC Canada  Apprentice goes through many group and partner activities and academics, as well as understanding the practical uses for all the information. Once the Apprentice has completed the training, they are given the designation of a B.C. Foreclosure Rescue Specialist.
The developer behind this unique training style is Navtaj Chandhoke. When asked about the reasons and intent for creating this course, Navtaj Chandhoke responded, " I was very disappointed in the current education available for B.C. real estate investors. The information and expertise was only available to a handful of lawyers, not educators. " He decided to take a giant step to disclose the secrets of the Foreclosure process, and the remedies and dirty tricks of the trade which have been used on distressed homeowners to gouge their last penny.
On Monday Sep. 21, all Foreclosures in BC Canada Apprentices were called in to B.C. Supreme Court. They were briefed about court conduct and etiquette. Once in the Supreme Court of B.C., they were able to understand all of the Foreclosure cases that were heard in front of Honorable Supreme Court Judge (Master). These cases involved many petitions, motions, disputes and vesting orders (final sales). Apprentices were able to understand the legal terminology, as they now had the knowledge to understand all that was happening. During the procedures, the Judge made several rulings in which all Foreclosures in BC Canada Apprentices had already acquired a broad knowledge.
Foreclosures in BC Canada Apprentices got a chance and opportunity to meet 2 homeowners who were in the process of losing their property. The Apprentices were able to utilize all of the rescue remedies to help the homeowner avoid or delay the process, providing the homeowners with a second choice and enough time to downsize.
Honorable Supreme Court Judge Donaldson inquired as to the presence of the Apprentices. Upon hearing of the Foreclosure Apprenticeship, he decided to share his position of the foreclosure process in B.C. Apprentices were allowed to ask some direct questions to the Honorable Court Judge Donaldson. He was kind enough to shed light on the cases that were heard that morning, explaining the reasons for his rulings. It was a one-of-a-kind educational experience for the Apprentices, to interact with a British Columbia Supreme Court Judge. The height of excitement and acknowledgement coupled with their newly gained knowledge of B.C. foreclosure was seen in every Apprentice's face, which may be a landmark in their life.
This is most innovative, aggressive, roll-up-your-sleeves, get into the trenches, and practical aspect of teaching. Gord Lemon shared his observations from the beginning to the end of the training, saying that on the first day, the Apprentices had no idea what to expect. As they went through the course, it was very obvious as their mindset started to go from very limited to infinite possibilities. It was a major transformation as they worked through the exercises and enhanced their presentation skills, visibly coming out of their shells and ready to take on their business in earnest.
The Apprentices had a few other surprises, which included a visit to the B.C. court registry office where each Apprentice was given 2 recently filed foreclosure cases. The ability of the Apprentices to translate all legal documents with ease demonstrated the transformation of the Apprentices into actual experts. B.C. Foreclosure Rescue Apprentices have a mandate to help distressed homeowners by assisting them through a very difficult time in their life, and are well on their way to making a huge fortune for themselves.
In reflection on his innovative education system, Mr.Navtaj  Chandhoke notes that this Apprenticeship has filled the void of the rights and obligations of the homeowner, lender, the lawyers and the courts. Our intent is to bring awareness to Canadians that 500,000 Canadians are experiencing a very difficult time in this economic downturn. We want to educate our apprentices to help families first.
World Wealth Builders offers many unique, practical, out of the box real estate investor apprenticeships which offers the student hands on, in the trenches style instruction to facilitate both a different mindset as well as a successful and lucrative real estate investment business. To find out more, please go to http://www.WorldWealthBuilders.com/live
The above information is provided as a guideline and is not intended to give a professional legal advice. Please consult a real estate lawyer for their opinion on your particular case
"Permission to Reprint"
You have the permission to re-print this article, as long as you don't make any changes and include the bio.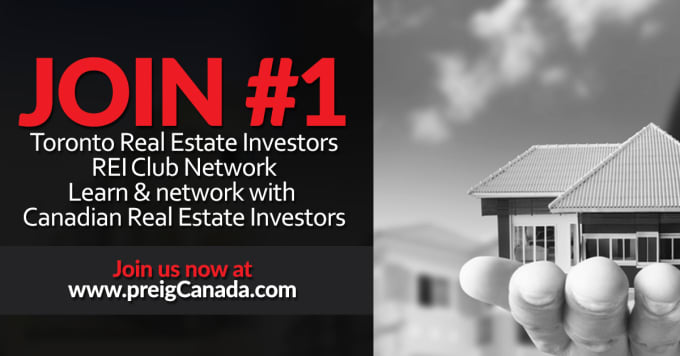 Your success is our Passion!