Dear property seller,
We buy houses from homeowners who are experiencing the maddening frustrations–of trying to sell their homes quickly, and make a decent profit on the deal.
*People tend to put down a big investment on their homes, yet are disappointed; and even became frustrated upon the realtors' insistence on drastic changes to get a fast sale.
We Buy Houses
* We are interested in buying houses from frustrated homeowners who want to have a quick sale for cash Perhaps due to some unforeseen job transfer that could quickly leave them with two expensive mortgages if they are unable to sell fast. These people need the relief of a quick home sale instead of the devastating consequences they could face if they fail to make their payments on time.
* People call the "We Buy Houses" companies mainly due to the fact that they give up on all the hassles that their realtors require them to do; such as paint this room, reorganize their furniture, vacate the premises at the last minute showing house out from under them.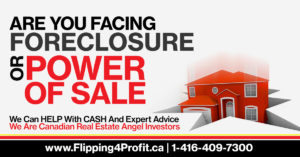 That's where we come in. We offer Canadians a quick estimate and a fast close. Sometimes we purchase homes which don't even need fixing, where others advertise unwanted homes.
No matter what your circumstances are, you only need to know that we purchase homes in any condition, offer cash payments and quick closing.
Instant Cash for your Houses, It's crucial that working with us you will never be frustrated as we're getting the best cash offer for your home.
Foreclosures
Power of Sale
Seizure
Tax Sale
Sheriff Sale
Court Case
Eviction
Law Suits
Sellers who can't sell or whose listings expire
Sellers who are divorcing
Bankruptcies
Homes in Probate
Homes in Foreclosure
Sellers whose employers transfer them
Owners who are evicting tenants
Vacant Homes
Trashed or damaged homes
Haunted Houses
Murder
Stigmatized Houses
Grow ops
Meth Labs
Abandoned Houses
No-Commission
All paper work approved in writing by your Lawyer FIRST
It is crucial to know that you are treated with fairness only, and can get close to what you want for your home, so you can close the selling process quickly.
We Buy Houses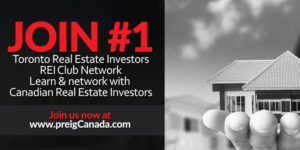 We are a professional network of Professional Real Estate Investors Group (PREIG) Canada specializing in buying homes online just like yours honestly, quickly, and with out hassles.  We will even buy those ugly, run down homes.
Our specialty is streamlining the entire home sale process online. Call us today if you want a quick, easy and painless home sale!
The process is simple. Just choose which method you prefer to contact us and follow the easy instructions.  Simply submit your information when you are done.
The professionals at We Buy Houses For Cash can provide you with a fair offer on your house quickly and at a great cash price. We acquire houses in any condition, any area, and any price range! We promise to offer a professional and courteous approach while giving various options to buy your property.
Yes! As we understand your present difficulties, and provided we have full disclosure, we buy ESTATE properties "as is" condition.
Facing Foreclosure or Power of sale or other creditors are threatening.We can help to resolve by simply buying your house.
We take your privacy very seriously. Your information will only be viewed by investors associated with We Buy Houses For Cash. Simply contact us with your information below and we will get in touch with you.
Please call us at 1-416-409-7300 (Text messages are OK or send us email at nav4164097300@gmail.com 

We Buy Houses for CASH & Serving you all across GTA, Canada and the following locations
Alberta
Calgary
Edmonton
Ft Mcmurray
Lethbridge
Medicine Hat
Peace River Country
Red Deer
British Columbia
Cariboo
Comox Valley
Fraser Valley
Kamloops
Kelowna-Okanagan
Kootenays
British Columbia
Peace River Country
Prince Geroge
Skeena-Bulkley
Sunshine Coast
Vancouver, Victoria
Whistler-Squamish
Ontario
Barrie
Belleville
Brantford
Brampton
Brockville
Chatham-Kent
Cornwall
Gatineau
Guelph
Hamilton
Kapuskasing
Kenora
Kingston
Kitchener
Leamington
London
Muskoka
North York
Ontario
Norfolk County
North Bay
Ottawa
Owen Sound
Peterborough
Renfrew County
Sarnia
Sault Ste. Marie
Scarborough
St. Catharines
Sudbury
Thunder Bay
Timmins
Toronto (GTA)
Vaughan
Windsor
Woodbridge
Woodstock
All Provinces
Alberta
British Columbia
Manitoba
New Brunswick
Newfoundland & Labrador
Nova Scotia
Ontario
Prince Edward Island
Quebec
Saskatchewan.
Fill the form below or please text us at 1-416-409-7300 especially facing eviction, seizure, power of sale, foreclosure..
In case it is emergency, please call or text +1-416-409-7300