Investing in Canadian real Estate requires Professional real Estate investors to acquire properties which are under value with huge positive cash flow where the Canadian grants, rebates and tax write offs are available.
Quick flips or assignments, short term fix and flip and long term buy and hold are few strategies applied by Canadian real estate investors. Professional Real Estate investors do not invest for the sake of it instead this is simply intelligent business decision to make money. The tax laws in Canada allows Canadian home owners to keep all their gains to themselves without paying any taxes. Capital gains tax does not apply to Canadian home owners.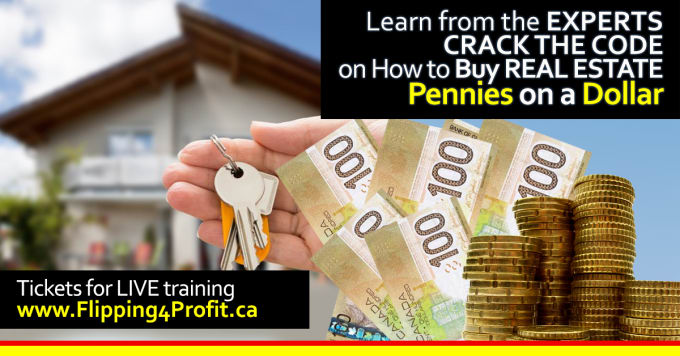 Investing in Canadian real estate means investing your capital to acquire real estate i.e.  buying property at a low price and selling it at a higher price so as to make a profit out of it. It's mandatory to achieve high return on your investment to acquire good real estate investment. The forced appreciation is the key to utilize government forgivable grants, tax credits and rebates.
Sophisticated Canadian real estate investors always borrow all the capital to invest in real estate investments and the interest paid to the lender can be written off as an expense.  Joint ventures are very common to acquire large real estate investment properties where the professional real estate investor brings their expertise in real estate investments. Now, how can you get these potential profit-making Canadian real estate investments?
The local print media can be one of the sources to find great Canadian real estate investments.Just search for  real estate investments that are listed directly by the owners who want to avoid paying commission to the Canadian real estate brokers. Private sellers can be more open for negotiation because their is a savings of real estate commission in the deal.  For sale by owners have concern about showing their home to too many strangers due to their lifestyle, for example hoarders, animals, divorce or run down properties.
The community newspapers have a column to place ads that you are looking to buy  real estate investments. Delinquent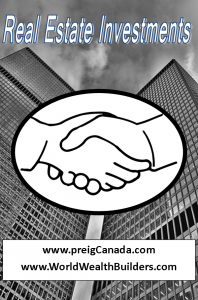 mortgage payments can force the current property owner to sell the property in a hurry to avoid further law suits, hassles, and fear of being kicked out. These properties are also pre foreclosure. On the same lines, you could use internet to search for the real estate investment avenues. In fact, you would be astonished by the number of real estate investment opportunities you are able to locate on the internet. Not only that, searching for real estate investment opportunities is much easier on internet than anywhere else.
The government auctions, tax sales and sheriff sale of lands are great for finding  real estate investments at whole sale prices.
Canadian mortgage lenders can be another resource to find all those panic property sellers.  A delayed mortgage payment is like a nightmare for the mortgage lender. They would prefer to get paid less in time rather than going through legal hassles.  That's why proper education and training in investing in Canadian real estate by World Wealth Builders pays of many times over. Education and knowledge is much cheaper than making one fetal mistake in investing in real estate. Great  real estate investments are available here. Families splitting due to divorce can be another source of basement bargain prices.
So, real estate investment is really about finding good deals. Canadians can find discounted real estate with proper education and effort. To learn more about Canadian Real Estate Investment training seminars and apprenticeship please call 1-416-409-7300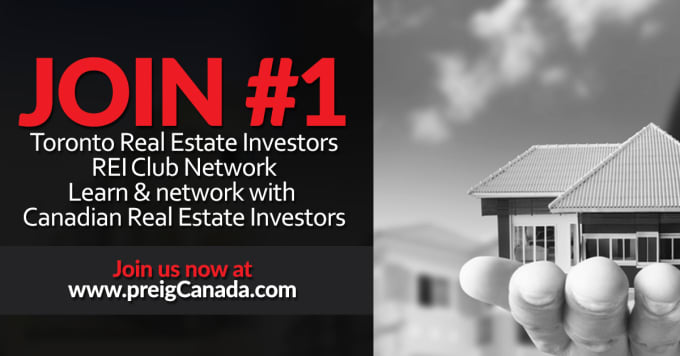 Your success is our Passion!