As a full-time Canadian real estate investor, you should be aware (in all of your dealings) of any issues or encumbrances associated with your property of interest. Title Insurance in Canada gives homeowners protection should someone else claim a legal interest in their property.
Title insurance in Canada
Title insurance in Canada protects Canadian homeowners against loss resulting from existing municipal work orders, survey issues, certificate of location defects, unpaid taxes by previous owners and a number of other covered title risks such as Title Fraud.
What is Title Insurance?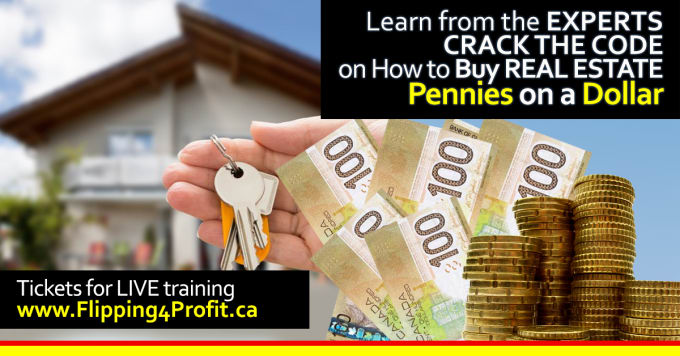 When you purchase a home you're actually paying for title to the land: you acquire the right to occupy and use the space. Part of the price paid will be for the improvement, or the actual home, but the major cost of most property is the land itself. You obtain title to property when the owner signs the deed over to you. Title is then registered in the provincial land titles office.
Prior to closing, public records are "searched" to determine the previous ownership of the property, as well as prior dealings related to it. The search might reveal, for example, existing mortgages, liens for outstanding taxes, utility charges, etc., registered against the property. This is an important part of the due diligence that every full-time real estate At closing, the buyer expects the property to be free of such claims, so normally they must be cleared up before closing. For example, the seller's mortgage will be discharged and outstanding monetary expenses (such as taxes and utility charges) will be paid for (or adjusted for) at closing.
If the title is restricted by rights and claims of others; this could in turn limit your use and enjoyment of the property and even bring financial loss. However, such issues may not be discovered or remedied before closing. Title insurance will protect you against these situations.
[cwb]FV_n4VcVNXY[/cwb]
Do I need Title Insurance in Canada?
Title insurance in Canada is not a requirement in some provinces. To fully understand what type of protection title insurance can provide you, talk to your lawyer, title insurance company or insurance agent/broker to determine whether or not you should purchase title insurance or if other options exist. Once you get all the facts, you can make an informed decision based on your specific situation and needs.
Who is protected with Title Insurance in Canada?
Title insurance in Canada policies can be issued in favor of a purchaser (on new/resale homes, condos and vacation properties), a lender, or both the purchaser and lender. Lenders will sometimes require title insurance as a condition of making the loan. Title insurance protects purchasers and/or lenders against loss or damage sustained if a claim that is covered under the terms of the policy is made.
What does Title Insurance cover?
For a one-time fee, called a premium, Title insurance in Canada policy may provide protection from losses, such as:
* Unknown title defects (title issues that prevent you from having clear ownership of the property);
* Existing liens against the property's title (e.g., the previous owner had unpaid debts from utilities, mortgages, property taxes or condominium charges secured against the property);
* Encroachment issues (e.g., a structure on your property needs to be removed because it is on your neighbor's property);
* Title fraud;
* Errors in surveys and public records; and other title-related issues that can affect your ability to sell, mortgage,
or lease your property in the future;
* Your Title insurance in Canada policy will protect you as long as you own your property, and will cover losses up to the maximum coverage set out in the policy. It may also cover most legal expenses related to restoring your property title.
How about native land claims and environmental hazards?
For a risk to be covered, generally it has to have existed as of the date of the policy. As with any type of insurance policy, certain types of risks might not be covered, for example, native land claims and environmental hazards are normally excluded. Be sure to discuss with your Real Estate lawyer what risks are covered and what are excluded.
How long is the insurance coverage?
Residential title insurance coverage lasts as long as you own the property. Most residential title insurance policies extend coverage to your heirs through a will, to a spouse in the event of a divorce, or to children when the property is transferred from parents to children for nominal consideration.
Does Title Insurance protects Mortgagee?
In the case of title insurance covering a lender, the policy remains in effect as long as the mortgage remains on title. A lender covered under a title insurance policy is insured in the event the lender realizes on its security and suffers actual loss or damage with respect to a risk covered under the policy. Lenders are usually covered up to the principal amount of the mortgage.
How often do you have to pay the premium for Title insurance?
The premium for title insurance is paid once (at the time of purchase). Generally speaking, in Canada the purchaser of the property pays for the title insurance, though there can be situations where the seller pays for it. Some policies automatically cover both the purchaser and lender; others will cover both for a small additional fee.
Is it worth to have Protection and peace of mind?
Title insurance can help ensure that a closing is not delayed due to defects in title. And, if an issue relating to title arises with respect to a risk covered under the policy, the title insurance covers the legal fees and expenses associated with defending the insured's title and pays in the event of loss.
World Wealth Builders offers many unique, practical, out of the box real estate investor apprenticeships which offers the student hands on, in the trenches style instruction to facilitate both a different mindset as well as a successful and lucrative real estate investment business. To find out more, please go to www.WorldWealthBuilders.com/live.html
The above information is provided as a guideline and is not intended to give a professional legal advice. Please consult a Real Estate lawyer for their opinion on your particular case.
-Permission to Reprint
You have the permission to re-print this article, as long as you don't make any changes and include the bio above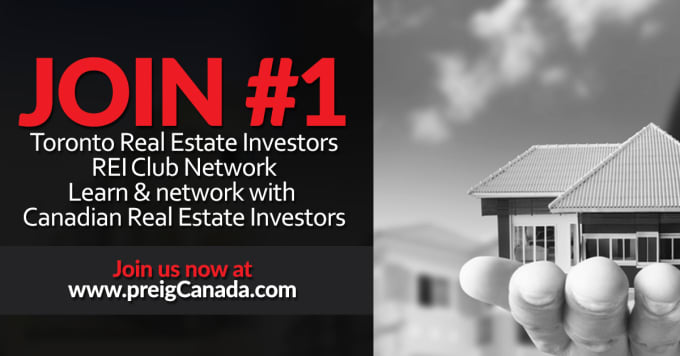 Your success is our Passion!